Restaurant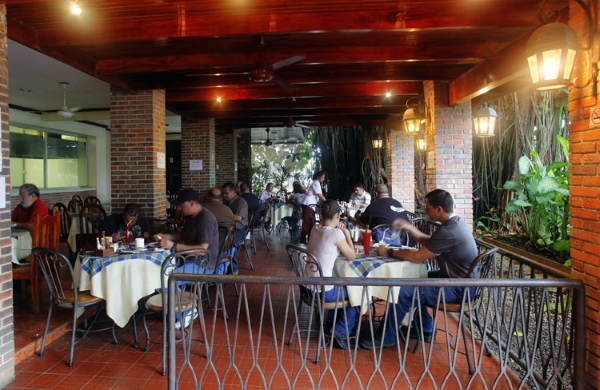 We offer the best local and international cuisine in a relaxing and informal atmosphere, our restaurant is open 24 hours.
We specialize in traditional Costa Rican fare, you won't want to leave without trying our baked corn tortilla with cheese our Arroz con Pollo, a meal often enjoyed in Costa Rican homes on Sundays, our Barbecue Platter including tenderloin, chicken, pork, sausage, refried beans, fried ripe plantains and tortillas is a favorite among our local patrons.
From the bar we offer the best national and international liquors and mixed drinks, our specialty, traditional fruit drinks with fresh fruit.
On a very hot day cool off with a traditional Costa Rican snow cone with a scoop of ice cream covered in syrup, condensed milk and powdered milk.
Each morning, your senses will wake with the best cup Costa Rican coffee; our coffee bar offers a wide variety of specialty coffees.